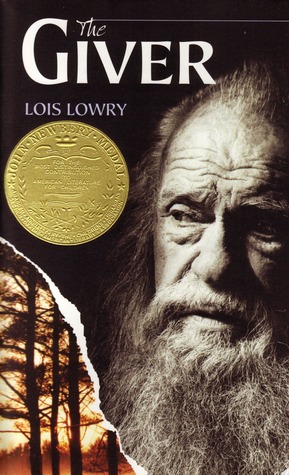 Last Monday I wrote a little about how my car broke down.  This week I found out that it's burning through oil.  I really don't know what that means, but I do know that it's NOT good.  I guess I'd still rather have a crappy car than live in Jonas' world, though!
This past week I read Lois Lowry's "The Giver."  I remember being assigned this book in 8th grade literature, and I loved it!  Then, when I found out that there was just a movie produced about the book, I decided that I needed to revisit this novel so that I could watch the movie.  What's kind of interesting is that during my junior year of high school we were assigned the book "Brave New World" by Aldous Huxley.  While we were reading it I remember thinking that it reminded me of "The Giver," but I could not remember the book well enough to remember every reason why.  So I've been actually meaning to reread The Giver" since then anyway.
For those who don't know either story, they're both pretty disturbing.  "The Giver" is about an 11-year-old boy in a happy, futuristic world.  There is no pain, no fear, no worries.  What's even better is that there are no choices!  No one has to decide their own career, who they are going to marry, or how many kids they will have.  Sounds perfect, huh?  Well it gets better!  There is no love — none at all!  You don't love your spouse, you don't love your kids, and you don't love your parents.  One heck of a place, right?  Well if you're like Jonas, and you find out that there's way more to life, then breaking the rules to find exactly what there is in life.  Even if that means you'll be forcing everyone else to, too.
This book is *surprise, surprise* fairly controversial.  But that's why it's sooooo good!  I really would recommend it to anyone who hasn't read it.  I'd give it 4.5 out of 5 stars.  And there are 3 more in the series!